Cupra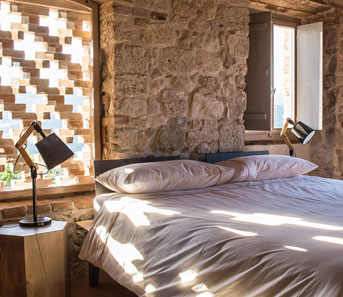 Ancaria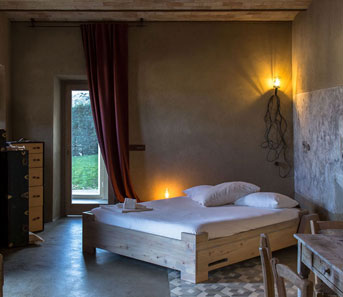 Sibilla
The Antique Rooms at Villa Fortezza expand all that this exclusive Bed and Breakfast has to offer.
The rooms have been renovated with an absolute respect for the principles of bioarchitecture: walls made of breathable clay plaster, heated floors, ceilings made of wood and terracotta, a breathable roof insulated through cork panels, a warm natural light and an exclusive interior design, for a uniquely comfortable experience.
All of the rooms have an incomparable view of the historic center of Ascoli Piceno and of the surrounding hills.
The Antique Rooms include three rooms, whose names have been chosen after feminine figures that were related to the cults and legends of the ancient Piceni civilization.
Villa Fortezza B&B is located exactly within an old sacred area, maybe the oldest one, as far as the rituals and the settlements of the Piceni are concerned.
Cupra, Ancaria and Sibilla will be there to welcome you.